Tank size
24" x 14" x 16"
The tank comes with a cabinet stand which was bought locally from a pet store. The water volume of the dipaly tank is 18g + the sump/fuge which is roughly 9g
Lightning
4 x 24w T5
The tank is light with 4 x 24w T5 set made by Weipro. The stock t5 lights was not sufficient for my corals needs so I replaced it with ATI's 2 Aquablue Spezials and 2 Blue plus.
Circulation
2 Hydor Korallia2
and to add a ramdom flow, it is combined with a SCWD connected to the return pump Hydor Seltz L40 II rated at 700gph.
Filtration
DNW-110-6520
The main filtration is done by my Reef Octopus skimmer fed by my DIY overflow that drains to my sump.
edit:
now with Hydor Seltz L30 since Aug'08
Temperature Control
As my Nano tank is keep inside my room, I don't run any chillers or fan. Instead i have a heater which keeps the temperature between 24-25degC
Supplements
I'm using Two parts Daily but will be dripping kalkwasser soon.
edit
diluted kalkwasser from ATO
Introduction and Background
My nano has been running for 9 months. Most of the inhabitants are from my 5g desktop nano which I strip bare except for the softies. I started the sps around a month now after experimenting with the brown acro which thrived and colored up a bit. After which my interest on sps has begun, acquiring few colonies and frags.
On the other hand, may I adviced everyone that my approached might be quite uncommon. Please understand that i've spent hundreds of hours killing those reef forums trying to understand the possibilties of ovestocking a reeftank.
NOW
Latest FTS:
09 jul 08
oct'08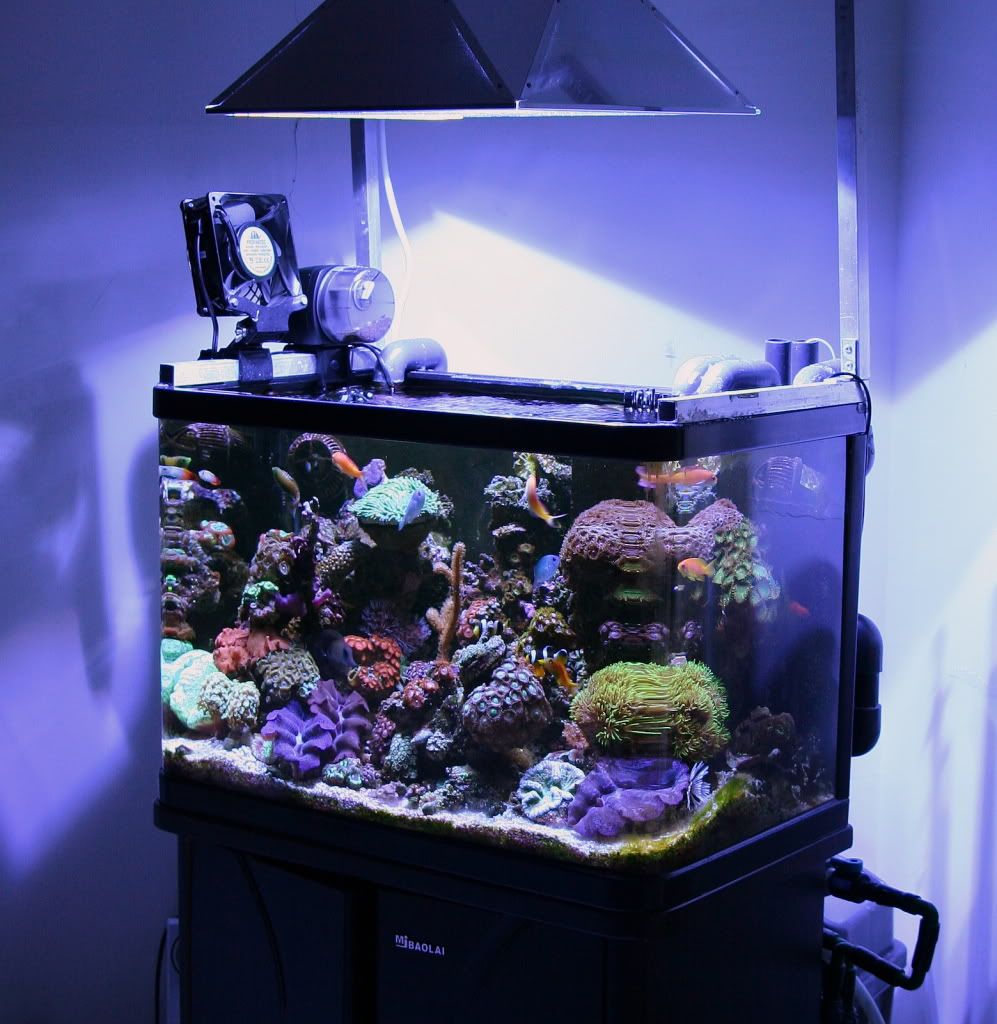 UPGRADED 2ft cube
19 dec '08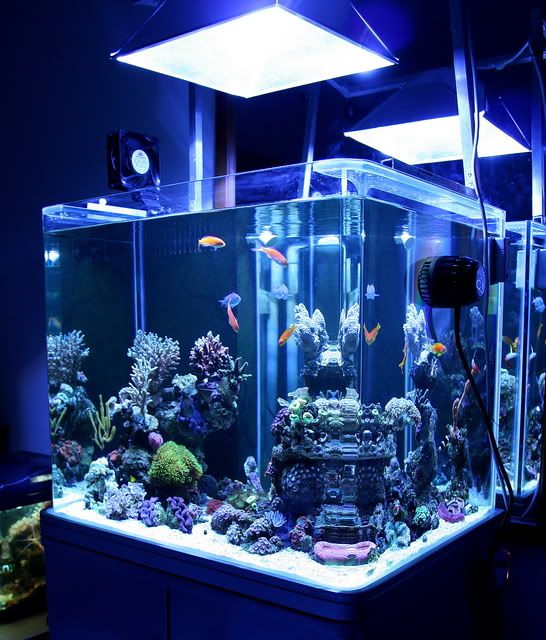 08 sept '09
October'09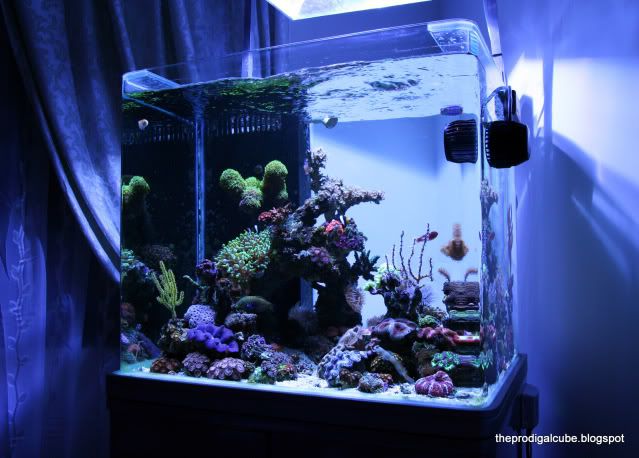 January '10
Rescape: March'10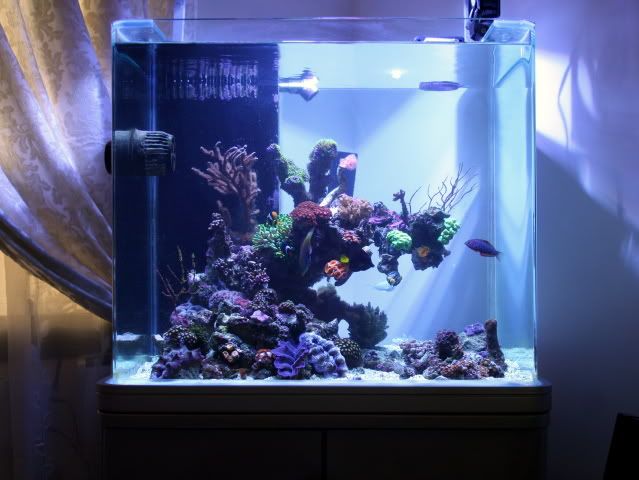 April '10