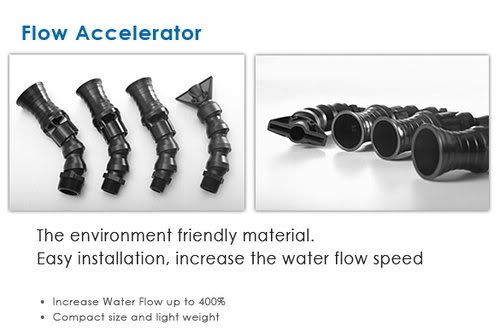 Description
Increase Water Flow up to 400%
High quality, durable ABS plastic construction
Compact size and lightweight
Reduced amp draw on the return pump - Flow accelerators have a payback by reducing your electrical costs.
Available in 1/2, 3/4 and 1" thread connectors
How does a Flow Accelerator work:
As the water is pumped through an flow accelerator's orifice, a low pressure area is created that acts to pull solution from behind the bell shape of the flow accelerator and direct the water out of the bell end. For each gallon of water that is pumped through the flow accelerator, three or four gallons of additional water is circulated within the tank. As one of the most cost-efficient and effective ways increase flow inside your tank.
See price here:
http://aquariatech.multiply.com/photos/ ... ng_Parts#1