anyone having problems with flying termites or "gamugamo" lately?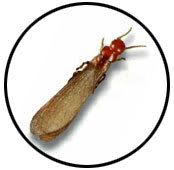 these insects are very good in finding ways to enter a room with lights on. i keep finding them in the fuge every morning.
i plan to put a mosquito net(or something like it) to keep them from getting into the water. or would a strong enough fan keep them away?
can anyone share their experience with this?