AFN Fish Food 250ml (100g).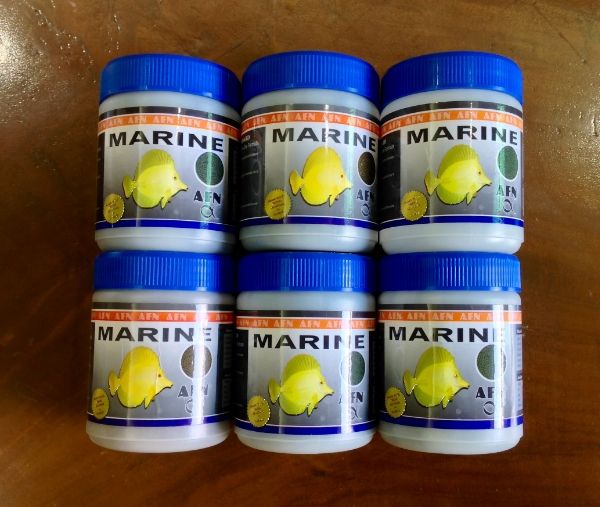 AFN Marine Fish Feeds - Concentrated All-In One Formula.
A scientifically based marine fish food formula made to the dietary and feeding requirements of saltwater fish.
Produces exceptionally brilliant, vibrant color and active healthy fish.
Valuable ingredients including marine algae, spirulina and a variety of vegetable raw materials help to keep your saltwater fish healthy and thriving.
Highly nutritious digestible protein source.
Best for everyday feeding.
feeding Instruction: Feed the fish several times a day as much as the fish can consume within several minutes. Do not overfeed.