The new tank is coming along very slowly. Conceptualization is done by Marlon and I and still in the process of finalizing the details of the tank. The facade was finalized already thru consultation from fellow rp members and wife of course. Here it is:
and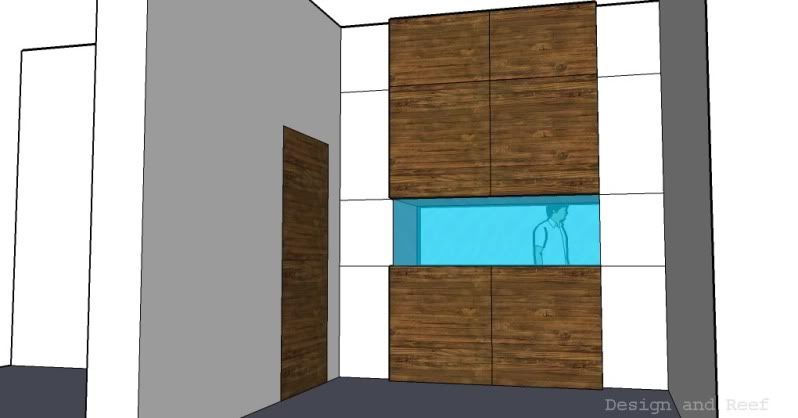 The tank will have a dimension of L72"xW36"xH26". The sump will have a dimension of L60"xW36"xH(still to be determined)
Here are some sketches of Marlon for my DT and Sump: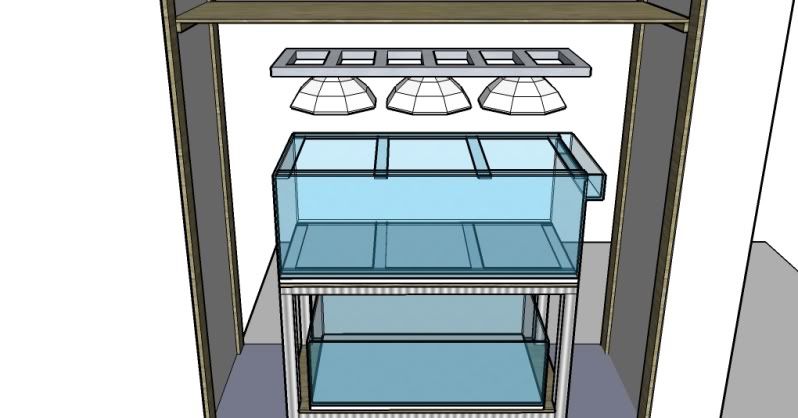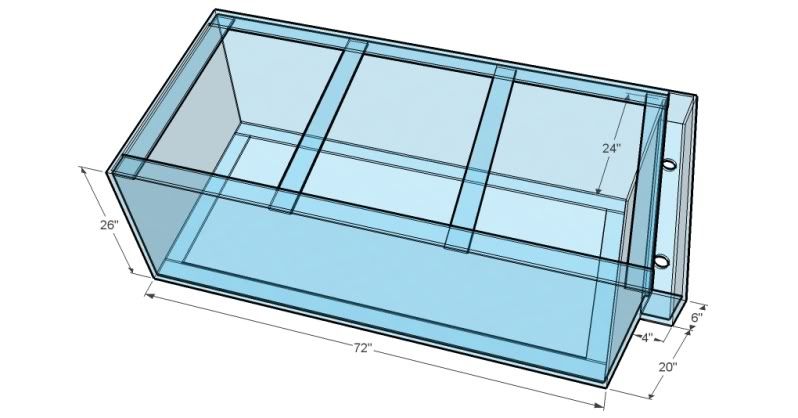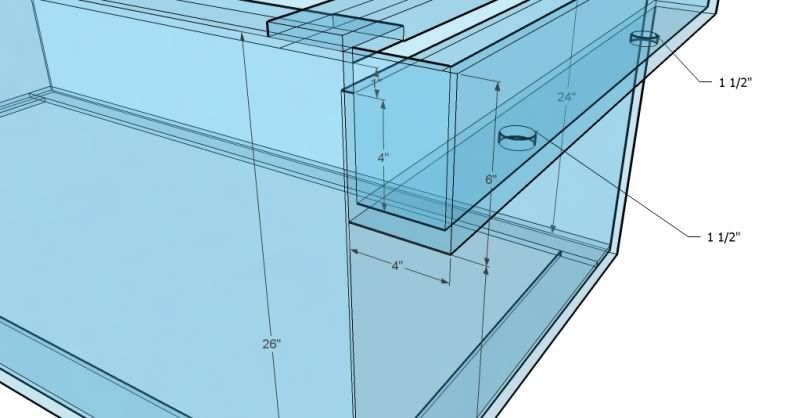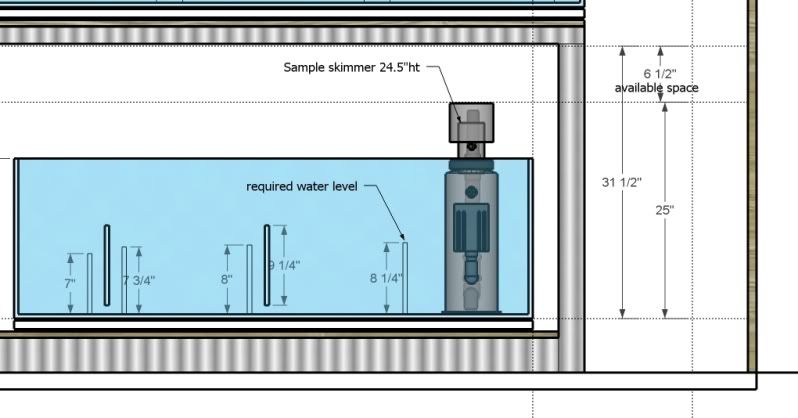 As of today 12/01/09 these are the following gadgets that i already purchase for the project:
Stand: Metal stand c/o Vin
Conceptualization: c/o Marlon
Lighting: 3 Lumenbright with 250 watts metal halide c/o Peter and 8x36 watts T5s Atinic
Skimmer: RO XP5000 c/o Peter
Powerhead: 1xTunze 6205+1xTunze 6105+2xTunze 6055+Tunze multicontroller 7096 c/o Wife
CA/ALK/Mag: via Titration pump (Bubble-Magus) c/o Peter
Controller: Reefkeeperlite level 3 c/o Wife
Reactors: 1xActivated Carbon and 1xNeozeo Reactor (Vertex)
Chiller: Still thinking what will be good for it
Here are some items purchased from Peter aka Aquariatech. Thanks again Peter for great products, great service and great price! Your the man!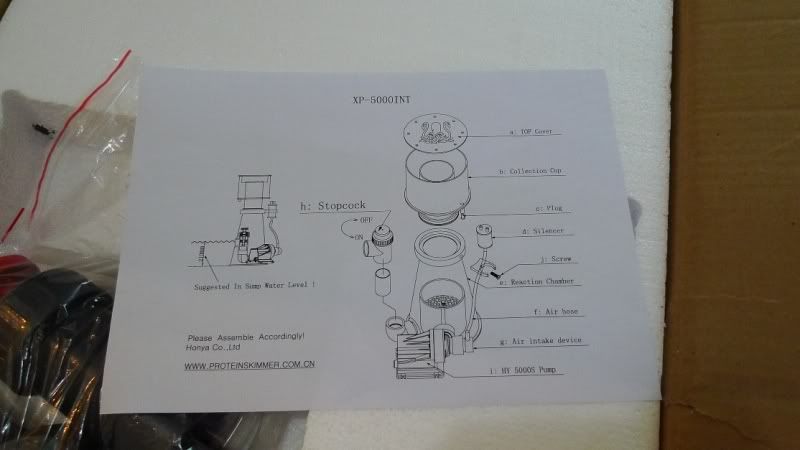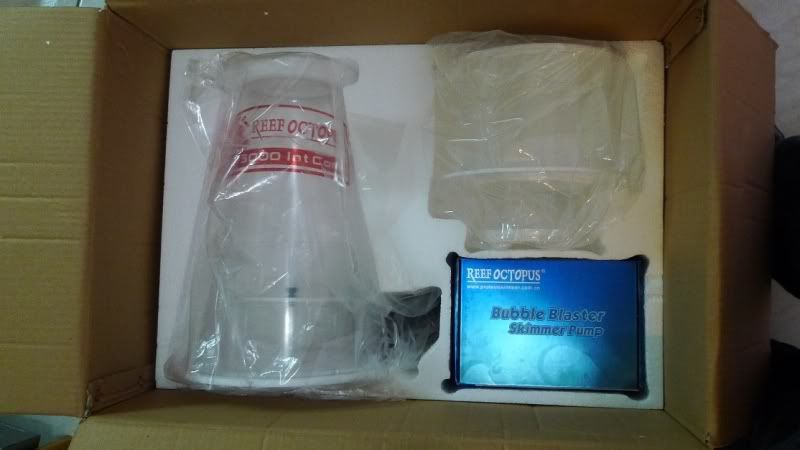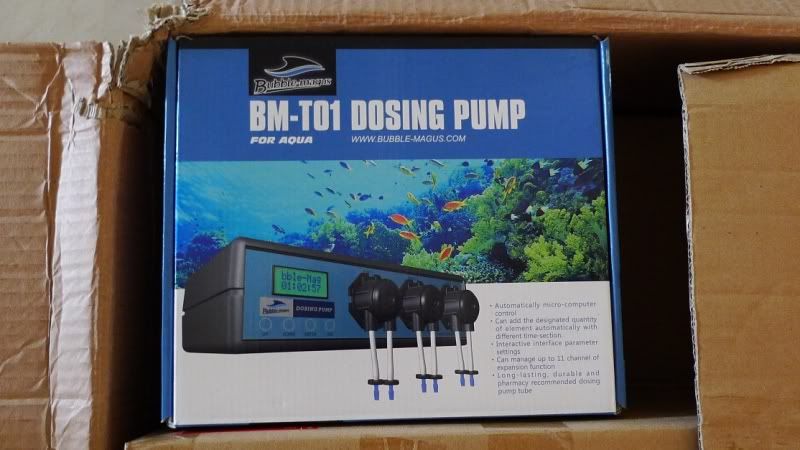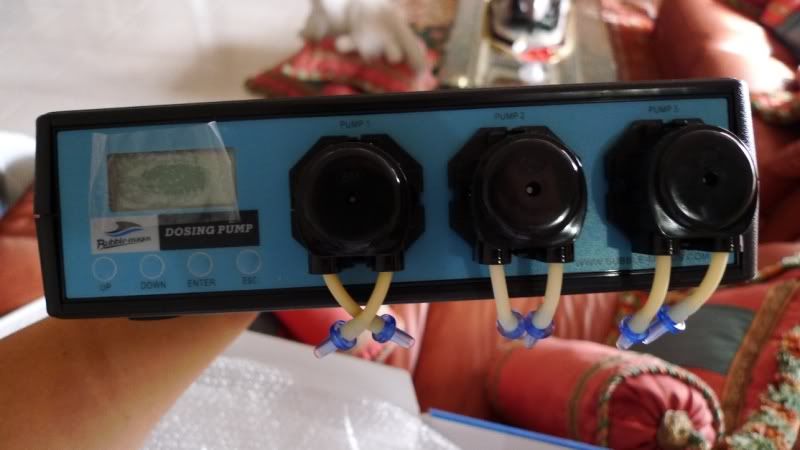 Hope you enjoy viewing... Other gadgets will arrive soon. And i hope to put some water by first week of January '10. By tomorrow I'll start to cook 100 kilos of LR. Thanks for viewing! Comments are appreciated!